My Digital Nomad radar tells me Verona is going to be the next hotspot for location independent workers.
It only makes sense for the digital nomad movement, keen on lifestyle and work balance, to find somewhere in Italy to call home.
Verona is just the place for that, and I'll tell you why!
Small town vibes, big city life
If there's one thing to love about Verona it's that it has all the perks of a bigger city, but still manages to have that italian small town feel to it.
Public transportation is reliable, but you can still cycle your way around the city. You can choose between buying from international shopping malls or local artisans. The local culture and customs are still a huge part of everyday life, but the city is also becoming more and more diverse. You really do get the best of both worlds.
Verona is a vibrant city, things are happening all the time, throughout all seasons. Starting from Vinitaly, one of the world's biggest wine fairs in the world, to the numerous concerts, festivals and shows that are held every summer in the Arena. Verona's charm isn't just about big events though, it's also in the small bars hidden in narrow streets, in its local markets and university cafes.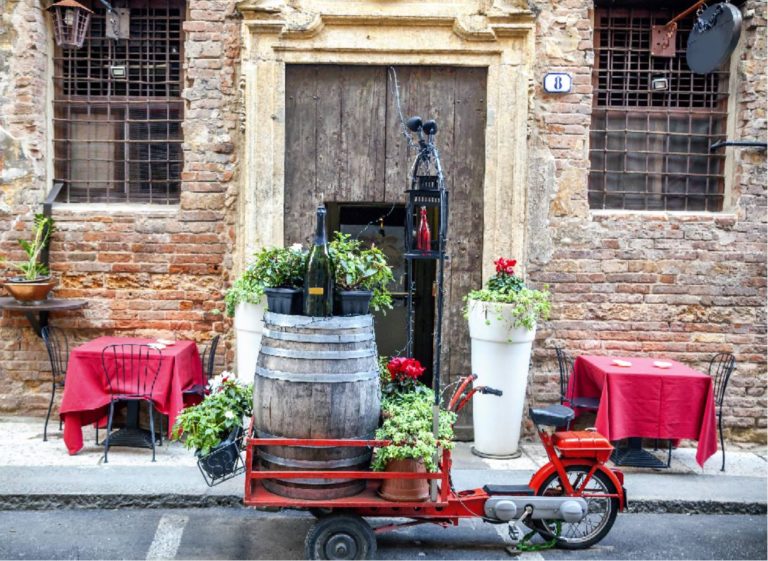 Last but definitely not least – forget language barriers, as in Verona most people under the age of 40 speak fairly good English. This makes meeting the locals much more accessible and taking care of day to day matters a LOT easier!
Verona is located between three of the most beautiful areas in Northern Italy.
Lake Garda, one of the most scenic lakes in Europe is just 20 minutes away. This huge lake links three different regions, Veneto, Lombardia and Trentino Alto Adige. It's perfect for kitesurfing, sunbathing, cycling and enjoying the wonderful views.
Valpollicella, a place that gives the Tuscan countryside a run for its money, and where some of the most famous wines in Italy are produced, is only 15 minutes away. You can cycle to Valpolicella from Verona in less than half an hour, making this a perfect one day getaway. The rich valley is full of 'agriturismi', old farms turned into family owned restaurants, and vineyards, where you can spend an afternoon tasting wine and cheese.
Monte Baldo is less than an hour away from the city. The majestic mountain is famous for its breathtaking views of Lake Garda. This is a great spot to hike throughout the year, paraglide in the spring and summer, and dine in the 'Malghe' (restaurants serving mountain food) during winter.
Coworking Spaces in Verona
There are over 20 coworking spaces in Verona, a number that seems to be increasing considerably year after year. Here's a list of our favourites:
311 VERONA – our top choice (of course)! Just round the corner from the center and 15 minutes by foot from the main train station (Lungadige Galtarossa, 21). 311Verona is a non-formal coworking and learning center where professional and personal growth are constant, for everyone.
STARTUP GYM – 5 minutes from the railway station by foot (Via Locatelli). This coworking space was born as a meeting point for the startuppers in Verona, in particular innovative startups in the digital field.
OFFICINA 18 – not very close from the city center, but perfectly connected with the public transports, it's located near the fair (Via Copernico). The main feature of this coworking area is the transformation of an old thermomechanical complex into a coworking space with a big kitchen, a room where courses are held and a hub of ideas.
LINOS&CO – known for being many different things. It's a coworking hub, where you can rent a private space or work in collaboration with others, a well known typography shop and does consulting for communication materials. It's in the city center, so very easy to reach by bike of foot, a little harder by car because of the parking spaces. In the laboratory that also prints on letterpress there is the possibility of booking workshops with a local artisan. 
Verona is well below average in terms of pricing compared to its european rival cities.
Living here will cost you much less than basing yourself in other cities such as Milan, Florence and Rome. If you're careful with your budget, you can live on 900 Euros per month, sometimes even less.
311coliving–
shared room → 1200 €/m (including cleaning, bike, coworking space, local sim card)
Airbnb → starting from 1000 €/m
Hotel → 50 €/n
Basic meal → 7,50 €
Meal in restaurant → 20 €
Glass of wine→ 2 €
Espresso→ 1 €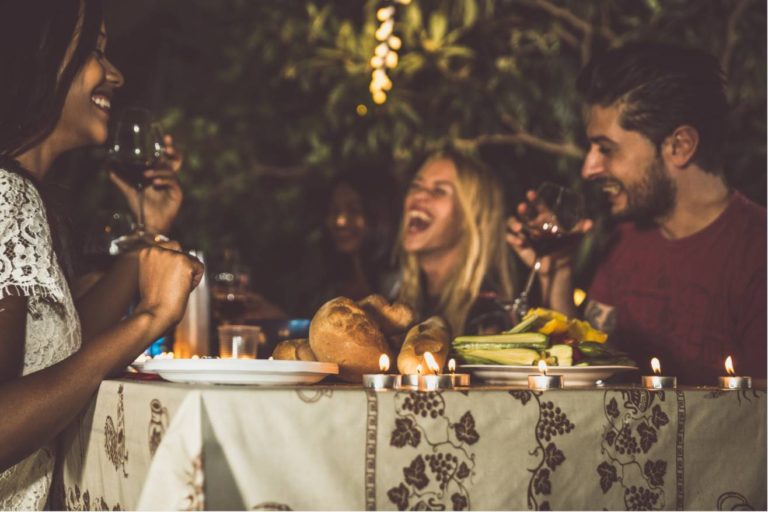 I don't think I need to add anything. The real question is, why aren't you here already!
To learn more about how to connect to fellow digital nomads in Verona contact Elena on elena@311verona.com